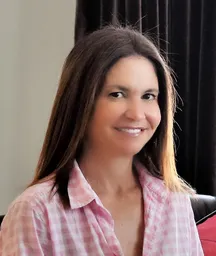 For over 20 years, I have empowered clients to become the person they are meant to be. I believe therapy is a means to transform your life. In collaboration with you, we work to help you create your most fulfilling life — you will come to rely upon your own inner resources to discover your unlimited strength and peace within. I have experience with many techniques to help you find the way to be released from a thought system based on fear and replace it with a thought system based on Love.
I am a student of A Course in Miracles, a Zen Buddhist Lay Practitioner, a Spiritual Coach - as well as a Licensed Marriage and Family Therapist in California. My approach is eclectic and incorporates everything I have learned from the disciplines of psychology, spirituality and meditation. I adapt my approach to each unique individual depending on the situation. It is my job to introduce the guidelines and principles, then empower you to apply them in your life. It is your job to be willing to be taught and keep an open mind to the vast array of possibilities that exist. I encourage and assist you in finding your own ultimate answers within and enjoy helping others discover and harness their powerful inner resources to create a more meaningful, joyful life.

I am looking forward to speaking with you. The best outcomes in therapy are with someone with whom you feel a connection, and whom you trust. I provide a telephone consultation to see if I am the right therapist for you. If you reside outside California, I can provide Spiritual Coaching, though not intended to replace medical or mental health treatment.